Diese Seite ist nur auf Englisch verfügbar.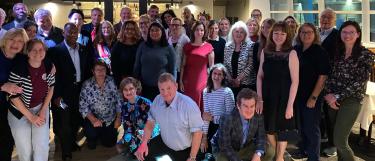 Heidelberg University Association aims to highlight and strengthen the connection between Heidelberg University and its North American community through events for alumni, experts, researchers, partners, and the general public.
Read more below to find out about upcoming events for alumni and the public. You can also catch up on any past events that you may have missed.
Interested in working with us on an event? Heidelberg University Association is proud to collaborate with partners in North America and abroad to showcase the research and innovation coming out of Heidelberg University. If you are a Heidelberg University researcher who will be visiting North America, or who is working with a partner in North America, we would be happy to discuss working with you to create an event to feature your research.