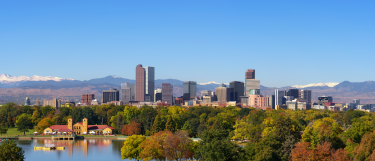 HAUS 14th National Meeting Denver
Diese Seite ist nur auf Englisch verfügbar.
Join HAUS in Denver September 30 - October 2!
Heidelberg Alumni U.S. (HAUS) cordially invites all former students, exchange students, graduates, researchers, professors, and other friends of Universität Heidelberg to participate in the 14th HAUS National Meeting on the weekend of September 30-October 2, 2022 in Denver, Colorado! We are looking forward to an informative and fun-filled weekend. You can find the program, registration link, and link to the hotel room block below.
Friday, September 30, 202
7:00 PM                          Welcome Dinner - Wynkoop Brewing Company
Saturday, October 1, 2022
9:00 AM - 12:00 PM      HAUS Jahreshauptversammlung & Lunch - The Slate Denver
1:00 PM                          Trip to Dinosaur Ridge & Red Rocks (optional)
6:00 PM                          Reception Sponsored by The American Junior Year at Heidelberg University
                                         Denver Art Museum Summit Room & Terrace
7:00 PM                          HAUS Alumni Dinner
                                         Western American Art Collection, Denver Art Museum
Sunday, October 2, 2022
10:00 AM                       Farewell Brunch - Rioja (optional)